Excellent condition, Authentic WW2 US Army Issued
Scarce Authentic US Army issued M4 60-87 mm Mortar Sight with original Graton & Knight Co # D29377 marked M14 leather case. The M4 Mortar Sight is a small, simple instrument utilizing a collimator/sighting scope instead of the elbow telescope used on the more advanced M64 and M67. 
From the Infantry Journal, 1942: The Sight M4, provided with the 81mm mortar for laying in elevation and direction is likewise the standard sight for the 60mm mortar. The sight includes a collimator, elevating and lateral deflection mechanism and longitudinal and cross levels, all supported by a bracket with a dovetailed base which fits in a slot of the mortar yoke and latches in place. The Sight M4 is an accurate, ruggedly constructed instrument used to lay the mortar for direction and elevation.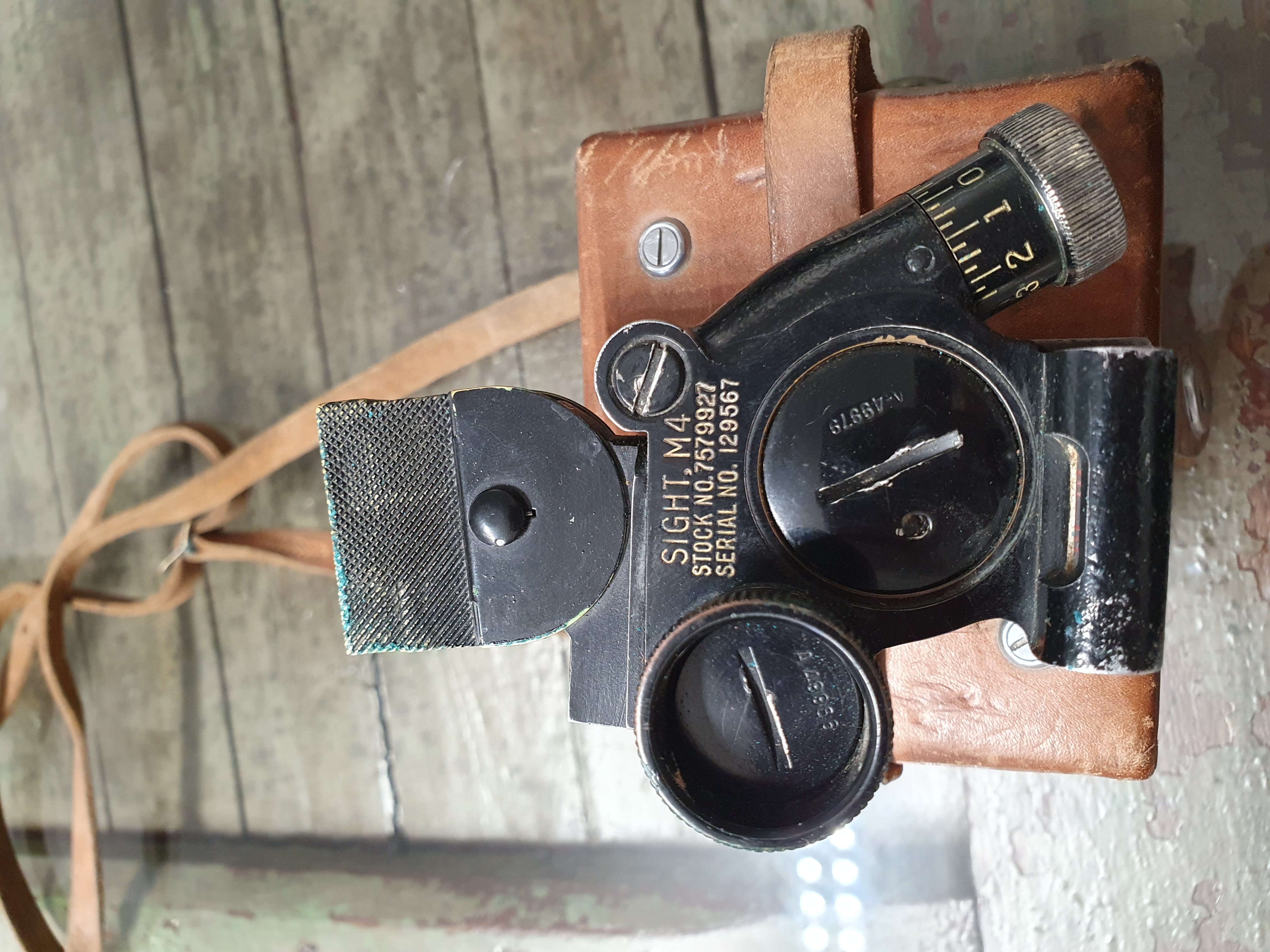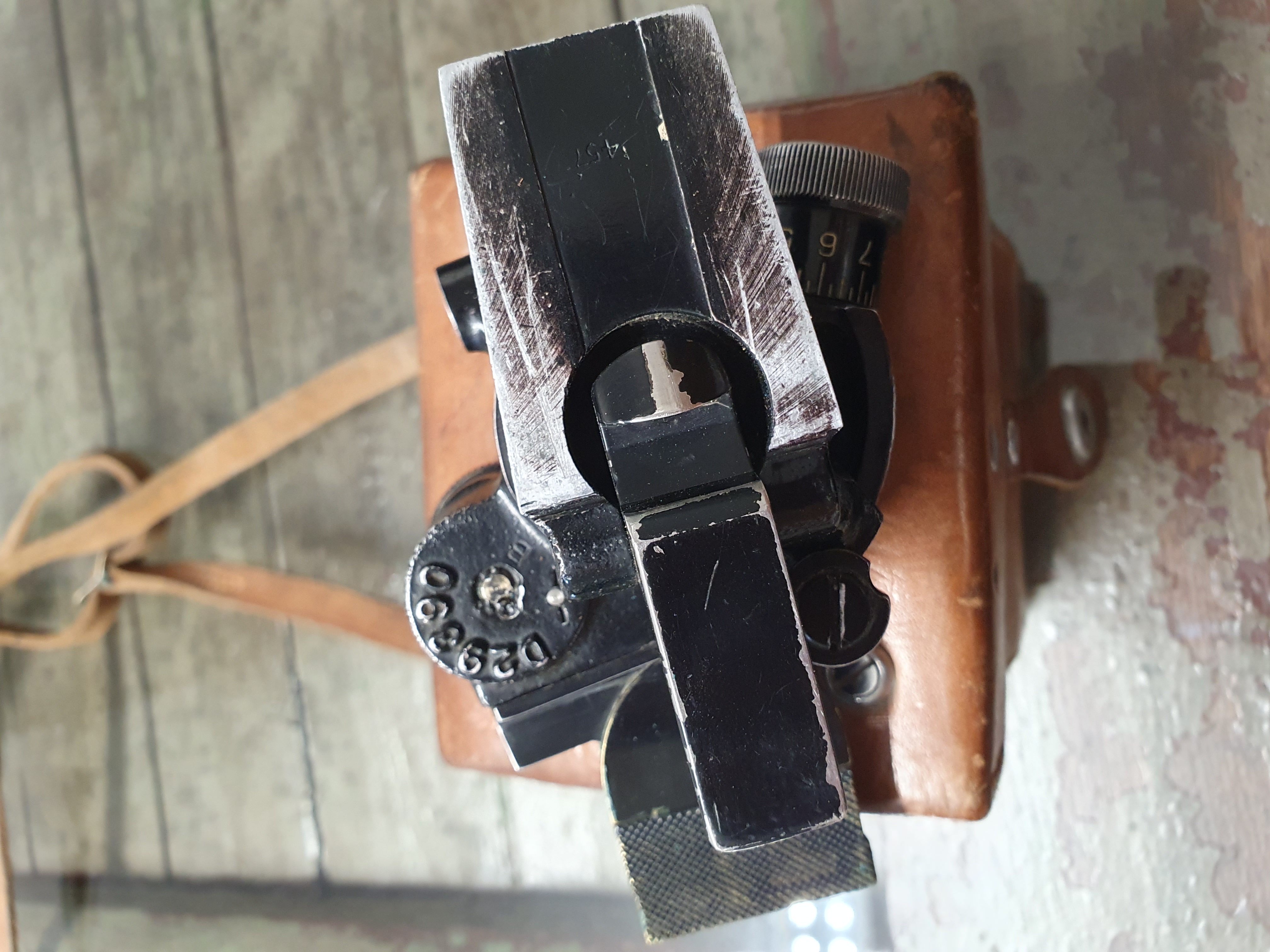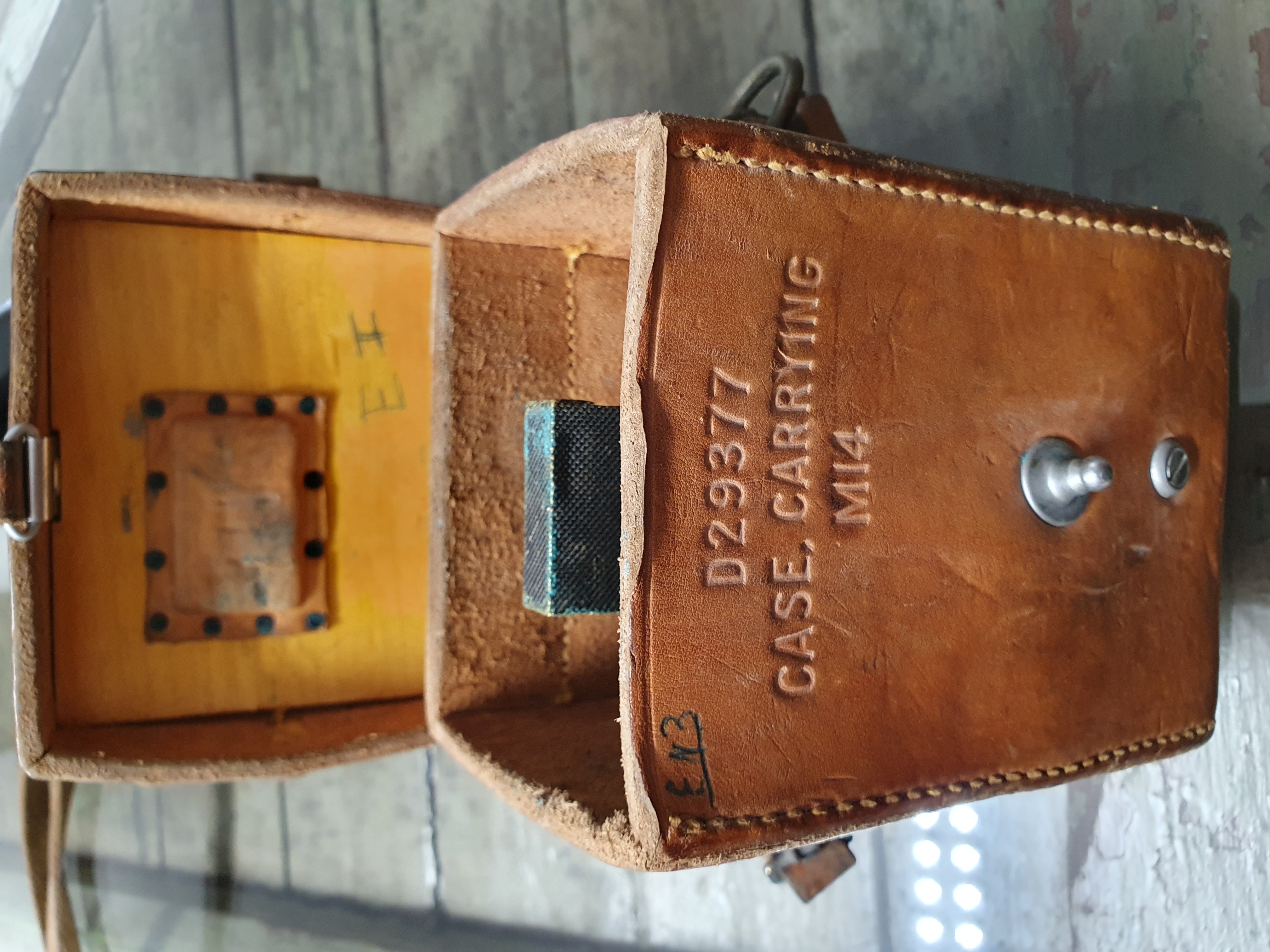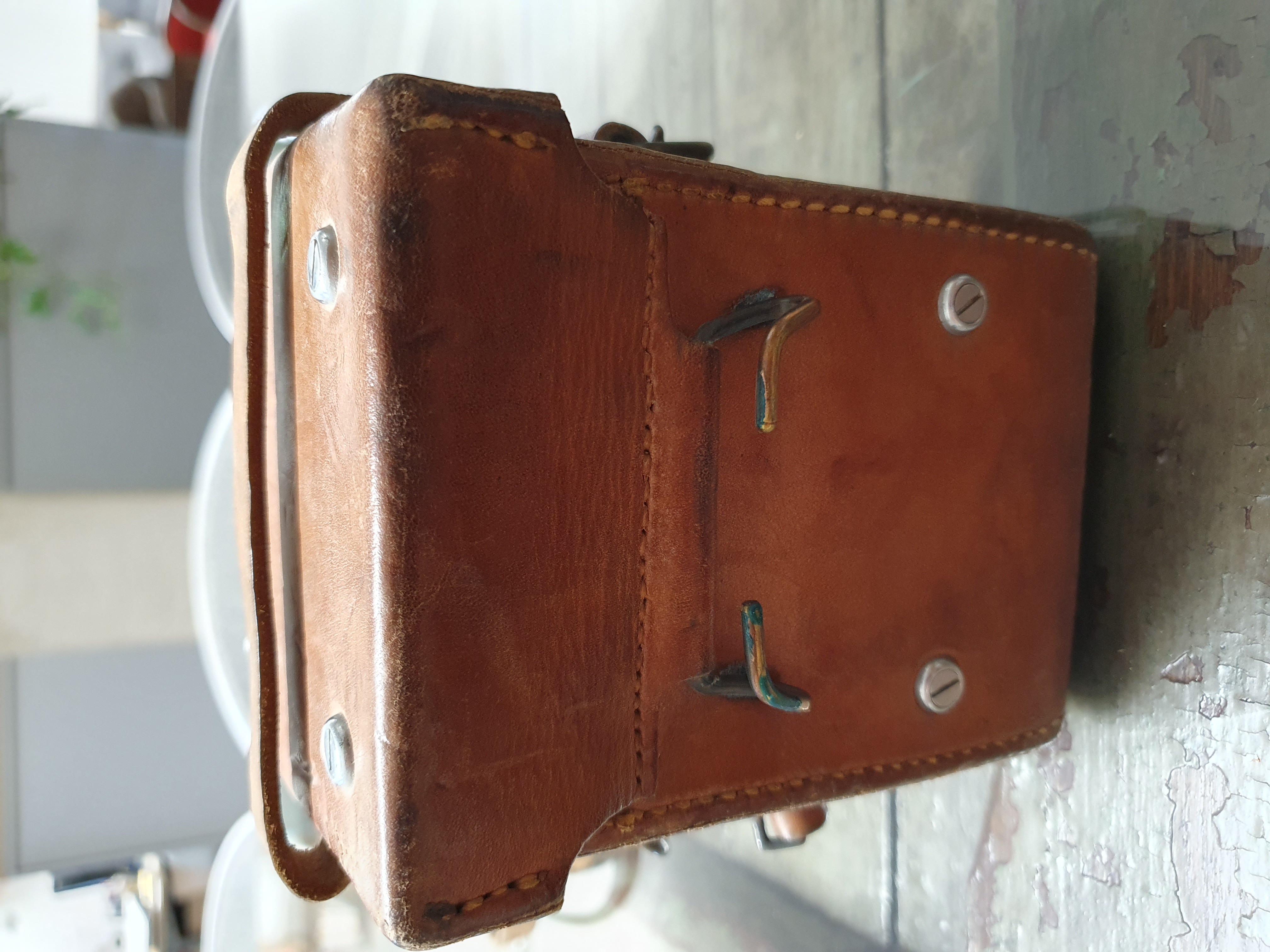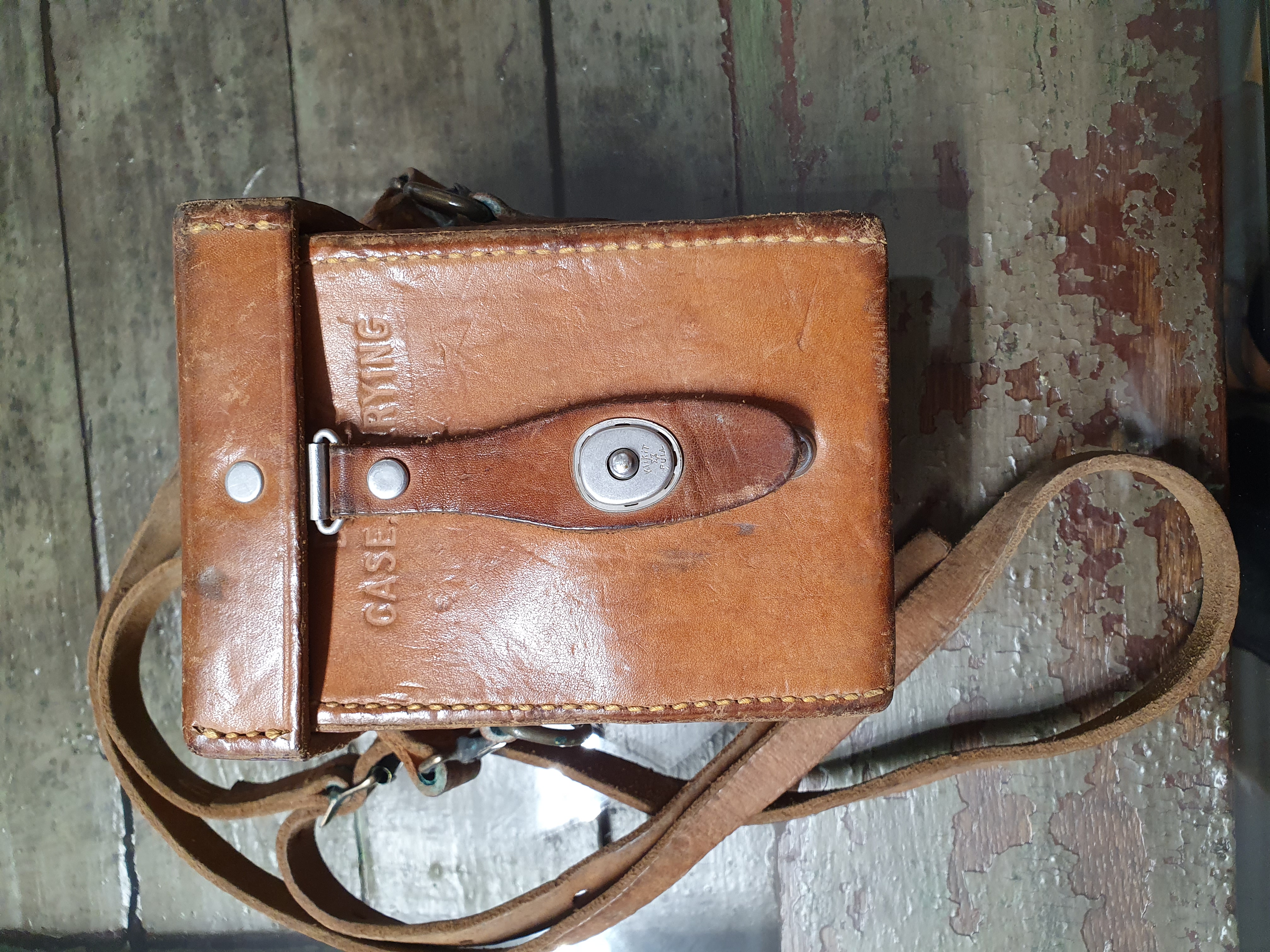 Hauptspezifikationen
| | |
| --- | --- |
| Gewicht | 1.2 kg |
| Höhe | 10 cm |
| Breite | 9 cm |
| Tiefe | 15 cm |
| Herkunftsland | US |